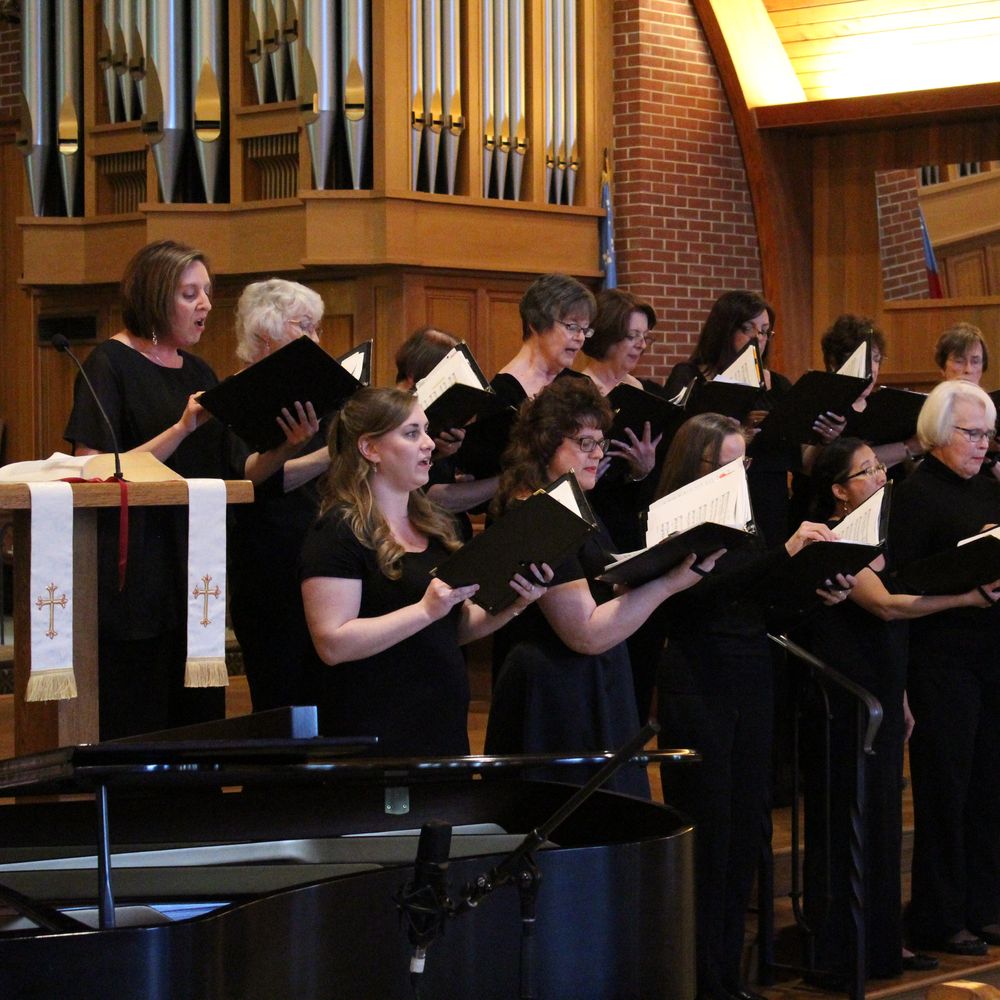 We are an inter-generational group of women who enjoy spending time together, making music, and sharing it with the community.
2021-22 Season: The Oak City Voices season starts in August and finishes in May.
Dues for the season will be determined for each concert (Nov, Feb, May). Please feel free to email oakcityvoices@gmail.com with any questions. 
Requirements for membership:
1) A basic knowledge of reading music (pitches and rhythms), musical terms, and musical concepts. If you are rusty and/or need assistance, we are available to help. 
2) A Willingness to volunteer and serve on various committees as needed 
3) A Willingness to practice between rehearsals as needed to learn your part 
4) Access to email and the Internet. (We e-mail files and updates).
5) Age 18 years or older.
Meet Our Board of Directors
April Giancola - President
Barb Sawyer - Vice President
Bill Lampley - Treasurer
Lauren La May - Secretary
Donna Niedzwiecki
Maria Perry
 Corinne Kadlec
David Lindquist
Rusty McKinney- Artistic Director