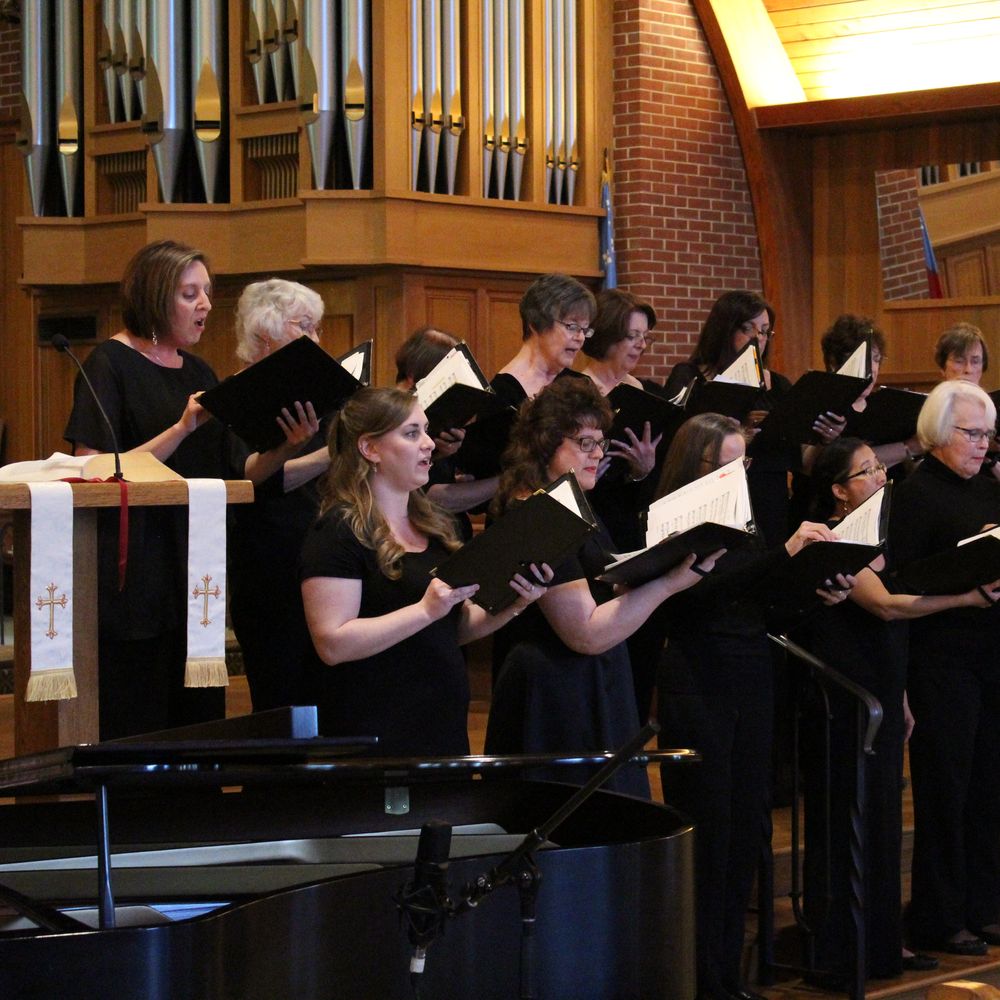 We are an inter-generational group of women who enjoy spending time together, making music, and sharing it with the community.
2022-23 Season: The Oak City Voices season starts in August and finishes in May.
Dues for the season will be determined for each concert, and currently are $35 per concert (Nov & May). We are able to subsidize the dues for members who cannot pay on a case by case basis. Please feel free to ask to speak with any of our Board members or email oakcityvoices@gmail.com with any questions. 
Requirements for membership:
1) A basic knowledge of reading music (pitches and rhythms), musical terms, and musical concepts. If you are rusty and/or need assistance, we are available to help. 
2) A Willingness to volunteer and serve on various committees as needed 
3) A Willingness to practice between rehearsals as needed to learn your part 
4) Access to email and the Internet. (We e-mail files and updates).
5) Age 18 years or older.
*Currently, singers must show proof of vaccination from COVID 19 to be able to participate, and wearng a singing mask is as needed based on singer's individual comort.
Meet Our Board of Directors
April Giancola - President
Barb Sawyer - Vice President
Corinne Kadlec - Treasurer
Sharon Farrell - Secretary
Donna Niedzwiecki
Maria Perry
Priscilla Deluca
Rusty McKinney- Artistic Director (ex officio)